Request a PR

O

TEUS account
Account request
Any member of the Carlos I Institute of Theoretical and Computational Physics is entitled to use this computing service. In addition, the iC1 has collaboration and development agreements with other institutions and research centres.
In order to use the services associated with PROTEUS it is necessary to be a member or collaborator of the iC1. In this case, you have to fill in the form that you will find by clicking on the button IC1 Registration Form, marking the services you wish to use.
In addition to the computing service, you can choose the services you wish to use. You will be sent notices and other news related to the cluster to the email address you provide.
If everything is correct, in a short period of time, you will receive a notification, letting you know that you can use the cluster.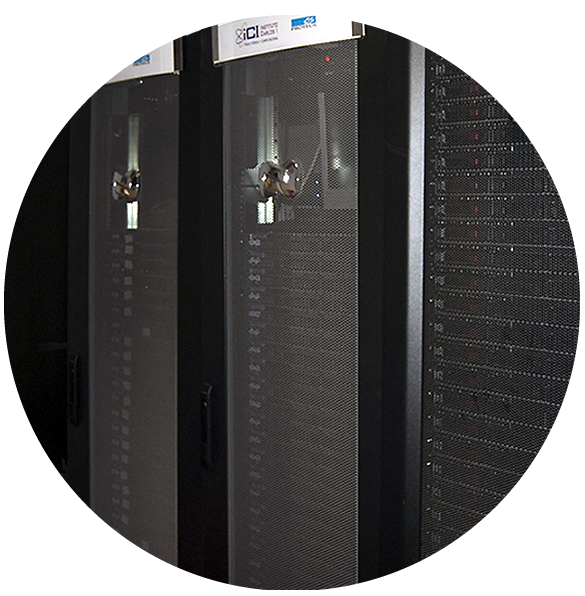 The objective of this infrastructure is to achieve maximum efficiency and profitability, so the use of the infrastructure has been simplified as much as possible. For this reason, there are only two queues for normal use of the cluster: the "short" queue and the "default" queue.
To this end, usage quotas have also been relaxed: storage, number of jobs, etc. The hope is that we will all be responsible and make good use of them. Only in case of abuse would we intervene.
Communication with the users of the service will be made via email to the address indicated by the user in their registration. Whenever there is any news, it will be communicated to everyone by this means. They will also appear on the home page of this website, in the "Latest News" section.
Users are kindly requested to mention in all their publications and works obtained using these computing resources, thanking Carlos I Institute for its computing services. This will be used to request new grants and subsidies for the expansion and improvement of the hardware and for the recruitment of technical staff.