Cloud storage with PR

O

TEUS
_
Carlos I Institute provides its members with a cloud-based storage space. It consists of a file synchronisation system between the server and different user devices. For example, we can define directories on our computer that we want to be copied to the server, keeping each modification we make up to date.There are numerous companies that provide this service, either free or for a fee. The advantage of this service is that, since we use our own servers, in principle there is no space limit and privacy is guaranteed.The free software platform ownCloud is used to offer this service. This platform consists of a server running on the PR

O

TEUS DPC and a client (optional) that would run on the devices of each user.We can use ownCloud in two different ways: web browser and client.
Using ownCloud via browser
It is the easiest way to access as it does not require any additional software, just a web browser.
Through this interface we can access all the files we have stored on the server and configure our preferences.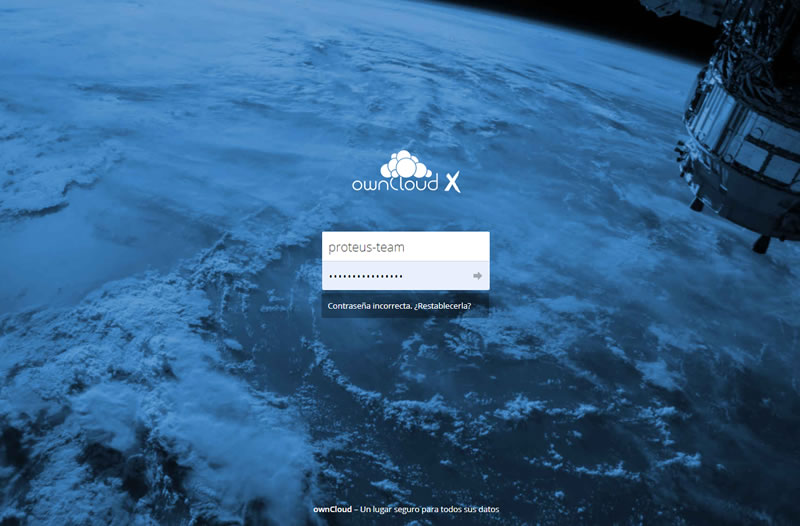 OwnCloud Client
OwnCloud client is a programme used to synchronise files between the user's devices and the server, so that the latest versions of the files can always be found on all of them.
It must be installed on each device to be synchronised and configured with the server address (the same as for web access).
The client has to be constantly running in order to be able to synchronise automatically.
Others clients
Other clients can also be used if you only need to access the files and not synchronise them. ownCloud allows access via WebDAV and can therefore be used with any programme that supports this protocol.